Pakistan has a very diverse landscape of education to cater to every socio-economic category that resides in the country. The question, "which Board should be considered the best for Pakistan?" often arises in young minds pursuing secondary and higher education.
There are mainly three types of educational models that are observed here in Pakistan, namely; the Matric system, the Agha khan board system, and the CIE system.
CIE (Cambridge International Examination) System
CIE (Cambridge International Examination) system is a body that conducts and regulates the O/A levels examinations and is sovereignly responsible for the smooth manifestation of the tests. Although Cambridge is not a part of the educational system of Pakistan, we have added it here merely because a decent number of student body enrolls in the Cambridge system every year in Karachi, in order to get into top-notch universities of Pakistan, you have to issue an equivalence certificate to apply for a seat. However, there is a quota for Cambridge students but insanely proportioned so you need a good chunk of luck advancing toward CIE.
AKU-EB (Agha Khan University Examination Board)
All educational boards are the public property of the government of Pakistan except for Aga Khan Educational Board, which is a private board under Aga Khan University Karachi. AKU-EB was established by Aga Khan University in August 2003 in accordance with 'Ordinance CXIV' of the Government of Pakistan". It is the first private and autonomous examination body for Secondary School Certification (SSC) and Higher Secondary Certification (HSC). The main purpose of its establishment was to enhance the quality of education by delivering distinctive, accessible syllabi, and examinations across the country in accordance with the National Curriculum of Pakistan. AKU-EB qualifications are recognized by the leading higher education institutions across the globe and throughout the nation as respectable.
Agha Khan Board is rapidly gaining popularity among contemporary schools and new students as it is mostly conceptual and objective based. This board system seconds the western theory that pupils do much better when they are not burdened by unnecessarily memorizing books from cover to cover. Instead, they should be nurtured such that their thirst for knowledge is unquenchable. This can only happen when they are given enough room to absorb information at their own pace.
FBISE—Federal Board of Intermediate and Secondary Education
FBISE got established in 1975 after the ordinance of the FBISE Act. The Ministry of Federal education has its own authorities and responsible for the smooth manifestation of the exams. Further, it is independent in making financial and educational decisions of the board. Moreover, the main office of FBISE is located in Islamabad. Curruntly allocating over four lac students scattered in SSC (I & II) and HSC (I&II). Its offers affiliation to institutes providing SSC and HSC education all over in Pakistan as well abroad. The responsibilities include organization, regulation and development of secondary and higher education in general. During the examination process, FBISE runs sole authority in matters concerning to ensure proper provision and distribution of facilities and requirements to all the affiliated institutes, appointment of examiners, and run the process smoothly.
Matric System:
Last but not least, the Matric system is mostly not an option for the masses. Many schools follow the matric system to date as it is affordable and may be the only option for the less fortunate. 
Pakistan's local education system in the broad spectrum is matriculation based, and the students enrolled in it are required to pass the matric examination or the  SSC parts I & II from their regional Board of Secondary Education for being eligible for the Intermediate; which is governed by the Board of Intermediate Education (BIE).
Overview: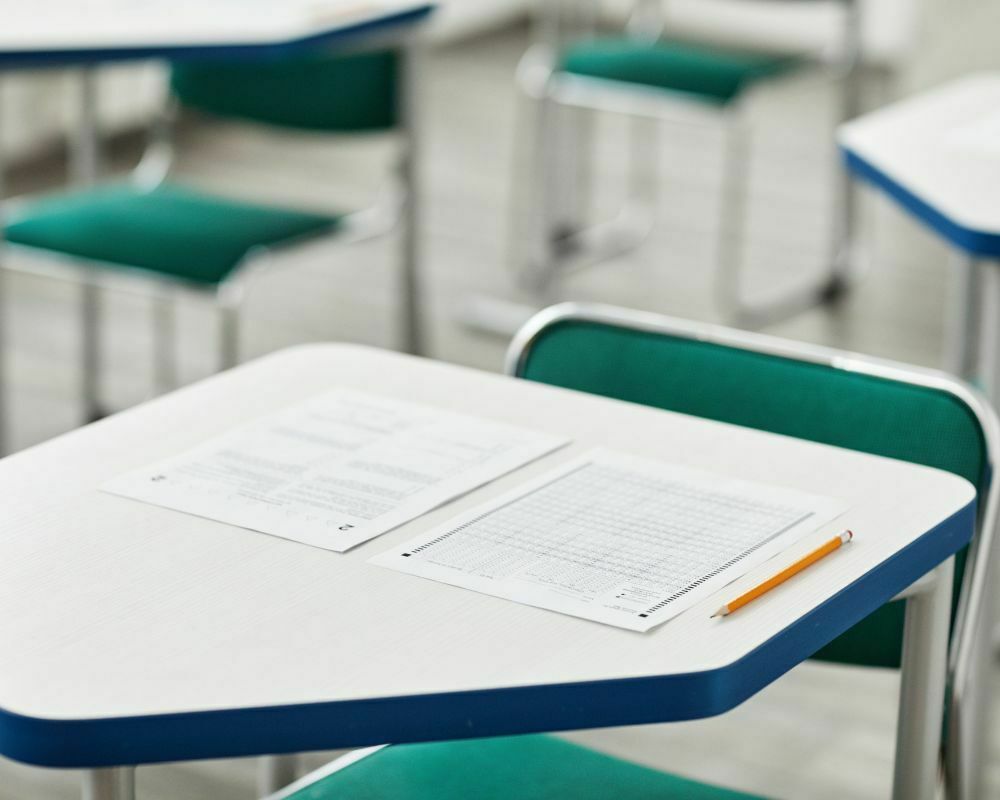 We have thirty-six boards in total for distinctive disciplines and different regions in Pakistan.
These boards place their educational policy under the supervision of the provincial education ministry. Every province has several boards and there is one Federal Board of education. In addition, there are three technical educational boards in Pakistan, one in Punjab, one in Khyber Pakhtoonkhwa, and one in Sindh. There are five religious boards for religious studies one Catholic (CBE) and the Diocesan Board of Education (DBE). An overview of the entire scenario is pen down below for your easy reference. 
| Regions | Number of Boards | Boards |
| --- | --- | --- |
| Islamabad | 1 | FBISE---Federal Board of Intermediate and Secondary Education |
| Punjab | 9 | Board of Education Punjab: Bahawalpur, Faisalabad, Lahore, Rawalpindi, Sargodha, DG Khan, Gujranwala, Multan, Sahiwal Board of Technical Education |
| Sindh | 6 | Board of Education Sindh: Hyderabad, Larkana, Sukkur, BSEK Karachi, BIEK Karachi Board of Technical Education |
| Khyber Pakhtoonkhwa | 8 | KPK Board of Education: Abbottabad, Dera Ismail Khan, Malakand, Peshawar, Bannu, Kohat, Mardan, Swat Board of Technical Education |
| Baluchistan | 3 | Baluchistan Board of Education Board of Technical Education |
| Jammu and Kashmir | 1 | Azad Kashmir Board of Education |
Board of Religious Education
| Board of Religious Education | Established In |
| --- | --- |
| Wifaq ul Madaris Al-Arabia, Pakistan | 1959 |
| Tanzeen-ul-Madaris Ahl-e-Sunnat | 1960 |
| Wafaq-ul-Madaris Al Salafiyyah | 1955 |
| Rabta-ul-Madaris | 1983 |
| Wifaq ul Madaris Al-Shia | 1959 |
Other Boards for Minorities:
| Other Boards for Minorities | Established In |
| --- | --- |
| Catholic Board of Education (CBE) | 1960 |
| Diocesan Board of Education (DBE) | 1961 |
The above picture was to visualize the current options that students have from which they need to choose. 
Which Education Board to choose?
Now the question is, which of these Education Boards to choose from? There are a few things to consider before arriving at a decision like, what would you like to pursue as a career in the future? What are your strengths for example are you good at learning linguistics or your core competency is something logical like Mathematics or Statistics? Or more comfortable with conceptual subjects. Are you economically sound, let us face it there is a price for everything.
The choices we have in the education system today are
Cambridge  International Examination (CIE)
Aga khan University Examination Board (AKU-EB)
Federal Board
Sindh Board
Comparisons & Analysis:
CIE System: Pros & Cons
Pros: As per the data results of students' responses when they were asked about their preference, their first choice was CIE (Cambridge  International Examination) as this system is favored by most International Colleges and Universities Nationwide as well as globally. Therefore, incumbents can have a clear vision of where they want to see themselves in the future. 
Cambridge system is one of the most updated systems, where the quality of education is the basic focus, project-based learning is encouraged, soft skills are encouraged to develop and self-esteem is amplified, students are conditioned to think inquisitively and this trait allows them to have a creative mindset as well. If going abroad for higher studies is part of your plan then this is the platform to go to. Different cultures, religions, and traditions are one of the best things your child can learn and respect in this education system.
Cons: At the CIA, the fees are charged per paper in GBP and that makes it quite costly. In addition, you will need to get private tuition (if you are a genius you might not need to find extra support).
AKU Examination Board: Pros & Cons
Pros: Now let's consider AKU-EB, they have a different school of thought regarding their students, although they do appear for SSC and HSC examinations, their philosophy of learning gives your child breathing space! Since AKU-EB students have to appear in the SSC and HSC therefore they have to follow certain guidelines in order to get a good score. However, the process is made quite bearable. This board is looked upon with trust if you get a chance to enroll with AKU-EB there are high chances to get better opportunities in other universities across Pakistan.
Cons: The way they teach and the paper pattern are more similar to a strict law of ratification. Rather than Project-based learning, they focus on memorization, which in turn affects the willingness of the student to learn. Many people are of the opinion that the worst method of learning will be to arouse greediness for rewards in pupils. Most books of AKU-EB boast about their students scoring positions in SSC and HSC on The very first page.
Federal Board: Pros & Cons
Pros: Federal board, is a far better option of the board, if you are living in any province other than Sindh, in Pakistan. to be a part of any university of Punjab province, Islamabad, or even Khyber Pakhtunkhwa you need to come from the same educational background as the Federal board. For people coming from the forces background, this is the perfect place to be in as they need to transfer every few years. The good thing about this board is the curriculum is more or less the same in every school, hence children do not go through a big blow when their families are posted to some other location.
Cons: As discussed above; Federal Board, may not be the best choice in your interest if you want to enroll in a university in Sindh as very few schools and colleges offer this board, especially in Karachi. 
Board of Secondary Education (Sindh Board): Pros & Cons
Pros: Sindh Board, the biggest and only benefit that we can observe is, that this board is readily acceptable in almost all universities of Sindh. 
Cons: Sindh Board is not the best option for most people, still a large population enrolls in this board every year. There are lackings in the system infrastructure and all but the main sit-back is an outdated course that has not been updated for decades, and the Sindh board is not accepted by other provinces either as an educational board except Sindh itself. Their system needs to be revamped inside out, from their ID card to their admission slip, course material to their paper pattern, and teachers to their invigilators. You get the gist of it.
Conclusion:
There can be a zillion other factors for individuals, of course, previously I have mentioned only those factors that weigh more according to the latest data findings earlier this year. There are pros and cons to whatever you will choose. Something or the other will always be lacking. So make sure at least the educational board or the institute or the field of education you choose aligns with your set of priorities the most. 
There are many improvements that should be made in our educational infrastructure, the school of thought for every board might be different but the overall quality of education should be equal across the nation. Every board should be openly accessible to other boards and provinces, as education is for all.
FAQs:
Q. Which board is the most difficult in Pakistan?
Ans. Federal Board is considered the toughest board in Pakistan also but the best. because of its strict rules, and the paper pattern.
Q. Is Karachi Board and Sindh Board the same?
Ans. Sindh comprises 7 Boards of Intermediate and Secondary Education(BISE), including AKU-EB, BSEK  Karachi & BIEK Karachi, Hyderabad, Larkana, Mirpurkhas, and Sukkur. All BISE are independent and conduct the examination, although the examination system is somewhat similar, every board has different papers and few even have a different syllabus.
Q. Which board is better; Federal or Sindh?
Ans. Federal Board has more tough policies and marking system than Sindh Board. If you are looking for education quality, you should go for Federal Board.