The City School
Today, The City School (TCS) is one of the largest private school networks in Pakistan having branches in all the major cities across the country. It has more than 500 schools in all the major 53 cities of Pakistan with above150,000 students and has a long joint mission project in UAE, Saudi Arabia, Philippines, Oman, and Malaysia.
The school comes into being in 1978 with the slogan "I AM TO LEARN" and for many years they provide well-trained doctors and engineers to our society and have an environment like International schools.
Core Curriculum
UK's National Curriculum is used in a derived form for its primary base where focuses are majorly on child development, polished skills, and knowledge that children need to interact in a composite and evolutionary world.
The local "Pakistani curriculum" and "The Cambridge regulated international GCE programs" are being utilized on a divided basis for its secondary education which helps its champs to qualify for the IGCSE, O, and A level examinations. Secondary education expands and improves the students' mental and physical faculties so that they may play their role as productive citizens of Pakistan.
Major facilities
Facilities include dedicated science and stem labs, sports grounds, well-equipped libraries, computer labs, student-led clubs, and societies available where drama, poetry, public speaking, dance, and life skills can be shown.
Co-founders
Dr. Farzana Firoz (group chairperson and founder of the city school group), Jahangir Firoz (the Chief Executive Officer of City School Holdings International and member of the Board of Directors of The City School Group), and Aurangzeb Firoz (member of the Board of Directors of The City School Group).
Alumni
The City School's famous alumni are Maha Qasim (The author of THE EXPRESS TRIBUNE), Barrister Husnain Ali (Who worked for Principal Law Chamber in Cardiff and Adam Bernard Solicitors in London), MahamDurrani (Legal Consultant & Lead Trainer at Career Pakistan) and Zara Naeem, who holds the world record for scoring the highest marks in ACCA's Financial Reporting Exam. She is a proud Alumni of The City School and her success story is an example for millions of young students in Pakistan.
Campuses and Branches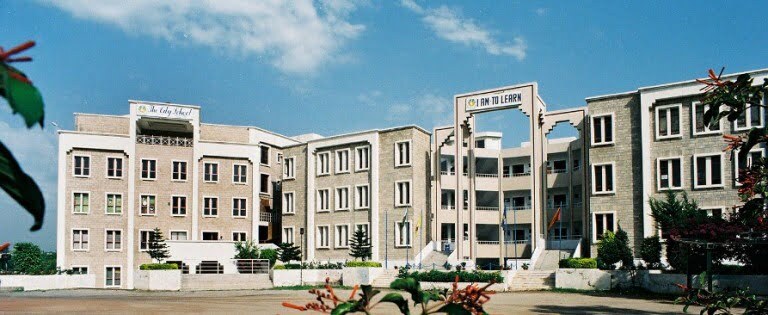 Head office: The City School's head office is located in Lahore, Pakistan at 31 industrial areas, GurumangatRoad, Gulberg III.
12 campuses are situated in the central region of Lahore.
Branches in Karachi
It has 6 major branches in Gulshan
PAF Chapter is located at Shaheed-e-Millat Extension
Darakhshan Campus located at Kayabane-e-Bukhar
9 branches and campuses are situated in North Nazimabad
Hyderabad:
2 major campuses are in different areas of Hyderabad
Sukkar:
1 campus in the most renowned area of Sukkar.
Faisalabad
Chenab campus is in Faisalabad.
Chakwal:
1 major campus is located in Chakwal.
Islamabad;
The capital campus and E-11 campus are located in Islamabad.
Project of The City School
The Smart School has been launched by The City School and they provide the opportunity to access world-class education for everyone.
The City School Official Website
http://www.thecityschool.edu.pk 
Industries
Education Administration Programs
Company size
Headquarters
Type
Founded
Specialties
Thought Leaders in Education